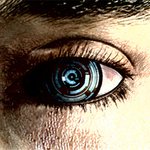 Digital Eye Imagery
Hi, my name is Frederico Borges. I´m a part time artist and a full time dreamer. My passion to create and explore what the mind can come up with drove me to experiment with photography, Photoshop and Poser 7 some 5 years ago.
In my photography, I like to experiment with lights, long exposures and what I call warps, as you will see in my products.
My 3d Artwork is a mixture of the unusual and re-imagining of classic images and characters.
I truly hope you enjoy what my creativity has to offer and that it inspires you to add one of my creations to your collection of great art.
yours truly, Frederico Borges Digital Eye Imagery
Read more
Popular by Digital Eye Imagery
63 results
Filter