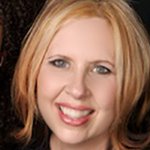 deloresart
The colours of nature and my intuition guide my art: my most generous muses are light and sunshine. My work ranges through multiple media: my confidence with acrylic paint, ink, marker, collage, pencil, pastels, pencil crayon, watercolour, and digital editing provide many ready paths of self-expression. My creative process can be seen as guided by nature, too. Often, I don't plan how a piece will ultimately look, but work in many layers, creating new relationships and deepening the complexity, intricacy and subtlety of the images over time. Sometimes, I will put a piece away and come back to it and see the possibilities previously hidden. I accept the gifts that time, as well as nature, reveal to me. I believe that nature and art are about abundance. There is always more beauty to breathe in and breathe out. I have been an art educator for 30 years at the high school level. My own education took place in college and has been honed through decades of graphic design experience and my work as a professional artist. deloresart joined Society6 on February 4, 2017
More
The colours of nature and my intuition guide my art: my most generous muses are light and sunshine.
My work ranges through multiple media: my confidence with acrylic paint, ink, marker, collage, pencil, pastels, pencil crayon, watercolour, and digital editing provide many ready paths of self-expression.
My creative process can be seen as guided by nature, too. Often, I don't plan how a piece will ultimately look, but work in many layers, creating new relationships and deepening the complexity, intricacy and subtlety of the images over time. Sometimes, I will put a piece away and come back to it and see the possibilities previously hidden. I accept the gifts that time, as well as nature, reveal to me. I believe that nature and art are about abundance. There is always more beauty to breathe in and breathe out.
I have been an art educator for 30 years at the high school level. My own education took place in college and has been honed through decades of graphic design experience and my work as a professional artist.
deloresart joined Society6 on February 4, 2017.