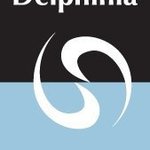 Delphinia Designs
I am a visual artist and graphic designer currently living in South Florida specializing in visual communication.
For graphic design, I create custom logos, stationery, brochures, flyers, ad design, photo editing, etc.
For my fine art I work in many different mediums and continue to experiment. The mediums/tools I use are acrylic, charcoal, chalk pastel, graphic pen, colored pencil and my imagination.
LIKE my Art/Design Page on facebook: https://www.facebook.com/pages/Delphinia-Designs/133843226638740
Read more
Delphinia Designs's Store
Filter
69a57d1a-622d-4ff9-abc5-c0cce5ae7675

Popular

76b45c27-76ce-4f1e-ad23-77a5a45ea7c9

All
Delphinia Designs's Store