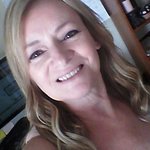 Denise Hayes
Denise Hayes is a classically trained artist who studied at York Academy of Arts in Pennsylvania. At the time, she was the youngest student there—only 17 years old. Years later, Hayes has proven herself to be a multi-dimensional artist with several artistic successes in her past—graphic designer, vocalist, jewelry designer and metalsmith. These past pursuits have come together to foster her maturity as a painter today. Now her most spontaneous creative expression comes through painting abstractly in acrylics and mixed media. Using nuanced layers of color and texture, Hayes creates a fusion of contrasting elements that work harmoniously together. Formerly living in Pennsylvania and then Washington state, she now lives and works in her home studio near Phoenix with her author husband, Dave. Hayes is a co-owns Inkity Press LLC with her husband. Her original canvas paintings can be found at DeniseHayesStudio.com Denise Hayes joined Society6 on November 17, 2014
More
Denise Hayes is a classically trained artist who studied at York Academy of Arts in Pennsylvania. At the time, she was the youngest student there—only 17 years old. Years later, Hayes has proven herself to be a multi-dimensional artist with several artistic successes in her past—graphic designer, vocalist, jewelry designer and metalsmith. These past pursuits have come together to foster her maturity as a painter today. Now her most spontaneous creative expression comes through painting abstractly in acrylics and mixed media. Using nuanced layers of color and texture, Hayes creates a fusion of contrasting elements that work harmoniously together. Formerly living in Pennsylvania and then Washington state, she now lives and works in her home studio near Phoenix with her author husband, Dave.
Hayes is a co-owns Inkity Press LLC with her husband. Her original canvas paintings can be found at DeniseHayesStudio.com
Denise Hayes joined Society6 on November 17, 2014.