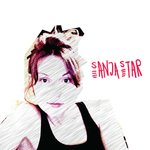 sanja star
Visual artist & graphic designer interested in fields of fashion, music, woman rights and pop culture. Currently working for eBay Germany in Berlin Lead In-house designer and as a freelance visual artist. Her topics of research is based on the cosmic energy. Sanja loves to combine different techniques, digital and traditional, to produce completely new process of art making. Sanja is working in a unconventional, modern style to create visuals that represents energy and feelings of the new age. sanja star joined Society6 on August 10, 2015
More
Visual artist & graphic designer interested in fields of fashion, music, woman rights and pop culture.
Currently working for eBay Germany in Berlin Lead In-house designer and as a freelance visual artist. Her topics of research is based on the cosmic energy. Sanja loves to combine different techniques, digital and traditional, to produce completely new process of art making. Sanja is working in a unconventional, modern style to create visuals that represents energy and feelings of the new age.
sanja star joined Society6 on August 10, 2015.