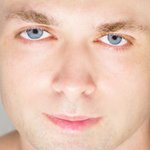 Kamil Hajek
As a dipl. graphic-designer and arttherapist I try to creativly show the stylized diversity of nature. The form of expression is an art, shining through and in itself, which performs layered areas of view with detailed structure, tones the color nuances with a gentle shift of contrast and brightens the lightsources, related on eachother in the background, and enlights the mood of the viewer. These are Pictures with transparent colors and straight shapes, as if they would be moments of memories from atmospheric worlds. The created imager are worlds, filled with intense colors, illuminated landscapes, places to linger around, irradiating rooms with subtlety, visualized poetry of imagery, which unfolds the beholder fantastic compositions of nature. We are making our world on our own, creating it with the borderless light of our imagination, surrounding us with impressions of perception, and as we try to see the unseen string in nature, bound by lucid dreams, unique pictures arise. Kamil Hajek joined Society6 on December 6, 2015
More
As a dipl. graphic-designer and arttherapist I try to creativly show the stylized diversity of nature.
The form of expression is an art, shining through and in itself, which performs layered areas of view with detailed structure, tones the color nuances with a gentle shift of contrast and brightens the lightsources, related on eachother in the background, and enlights the mood of the viewer.
These are Pictures with transparent colors and straight shapes, as if they would be moments of memories from atmospheric worlds.
The created imager are worlds, filled with intense colors, illuminated landscapes, places to linger around, irradiating rooms with subtlety, visualized poetry of imagery, which unfolds the beholder fantastic compositions of nature.
We are making our world on our own, creating it with the borderless light of our imagination, surrounding us with impressions of perception, and as we try to see the unseen string in nature, bound by lucid dreams, unique pictures arise.
Kamil Hajek joined Society6 on December 6, 2015.