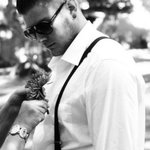 Destructionaire
Looking to really promote my artwork as well as myself! Besides having a passion for artwork I also spend a lot of time producing electronic dance music! I hope to one day mix the two and have a nice following out of it! Stay tuned though! I will have new work coming! Destructionaire joined Society6 on July 28, 2011
More
Looking to really promote my artwork as well as myself! Besides having a passion for artwork I also spend a lot of time producing electronic dance music! I hope to one day mix the two and have a nice following out of it!
Stay tuned though! I will have new work coming!
Destructionaire joined Society6 on July 28, 2011.