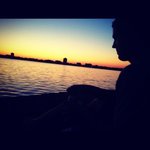 dgoettsch
Dan Goettsch is a visual artist currently working and residing in Minneapolis, Minnesota. He received his Bachelor of Arts Degree in Sociology from the University of Colorado in 2007 and played football for the Colorado Buffaloes from 2002-2006. Dan uses his eclectic background as a catalyst for his ambition, inspiration for learning, and the basis for an open, compassionate mind. His life experiences have long defied convention; ranging from his upbringing on a small organic farm, to obtaining a private pilot's license as a high school senior in pursuit of military aviation, to his most recent career as strength and conditioning coach for the Colorado Rockies Baseball Club. Today he strives to be a positive influence wherever his journey takes him, beginning with a love for the art he creates and shares. dgoettsch joined Society6 on November 8, 2012
More
Dan Goettsch is a visual artist currently working and residing in Minneapolis, Minnesota. He received his Bachelor of Arts Degree in Sociology from the University of Colorado in 2007 and played football for the Colorado Buffaloes from 2002-2006.
Dan uses his eclectic background as a catalyst for his ambition, inspiration for learning, and the basis for an open, compassionate mind. His life experiences have long defied convention; ranging from his upbringing on a small organic farm, to obtaining a private pilot's license as a high school senior in pursuit of military aviation, to his most recent career as strength and conditioning coach for the Colorado Rockies Baseball Club.
Today he strives to be a positive influence wherever his journey takes him, beginning with a love for the art he creates and shares.
dgoettsch joined Society6 on November 8, 2012.
dgoettsch's Store
12 results
Filter