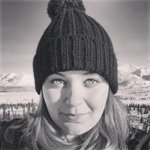 dhansonart
My name is Danielle Hanson. I am an artist based out of Connecticut. However, having grown up in Alaska, and spent some time in Hawaii, I have a wide subject range to my art. If you would like to learn more about me and my art, please feel free to visit my website at www.dhansonart.com dhansonart joined Society6 on April 19, 2014
More
My name is Danielle Hanson. I am an artist based out of Connecticut. However, having grown up in Alaska, and spent some time in Hawaii, I have a wide subject range to my art.
If you would like to learn more about me and my art, please feel free to visit my website at www.dhansonart.com
dhansonart joined Society6 on April 19, 2014.