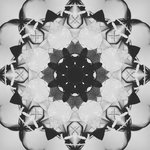 HobHob
Allo I'm Hobbs. A self taught digital artist. I use to do a lot of illustration and photography work, eventually I will have the majority of this on this store. However I mainly now work in video, so please be sure to check out my website too hobhob.uk HobHob joined Society6 on April 23, 2013
More
Allo I'm Hobbs.
A self taught digital artist. I use to do a lot of illustration and photography work, eventually I will have the majority of this on this store.
However I mainly now work in video, so please be sure to check out my website too hobhob.uk
HobHob joined Society6 on April 23, 2013.