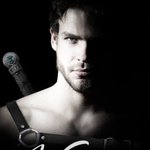 Diana Knightley
Diana Knightley is the author of the Kaitlyn and the Highlander books. Here you the reader can find all the best fan merch, designed and created by the Kaitlyn and the Highlander team!
"I'm right here on you, flesh and blood. I am yours and time and space don't matter. We transcend. That is the truth of it." —Kaitlyn 2018
A Scottish highlander from the 18th century travels through time and meets Kaitlyn, the love of his life.
Read the hot new bestselling series reviewers are calling "A different twist on time travel romance."
Read more
Bags by Diana Knightley
2 results
Filter
Department

Dept

Apparel & Bags