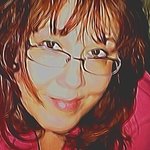 diana mary sharpton
Financial Analyst; Blogger; Writer; Photographer and Poet Introduction "Poetry may make us from time to time a little more aware of the deeper, unnamed feelings which form the substratum of our being, to which we rarely penetrate; for our lives are mostly a constant evasion of ourselves." ~T. S. Eliot "I've learned that people will forget what you said, people will forget what you did, but people will never forget how you made them feel." ~ Maya Angelou I am a lover of beautiful images and words via art, photography, and poetry. My aspiration is to complete a book of poetry, which is titled "Unknown". The genre is love, desire, passion and sensuality and will be balanced with my own images of photography and art. Writing is a particularly difficult and complicated task because I am dyslexic; however it is in our weaknesses that we see our greatest strengths. Therefore, if I am still around and healthy at sixty five, my plans are to retire, take photography to the next level and travel full-time. Until then, I do my bit as a financial analyst for the State Of Texas in Education (K ~ 12) and this part-time. Some personal perspectives: I believe in diversity, love, family, individuality, freedom of expression, spiritual awareness, democracy (equal rights), working hard, education, limited government, affordable health care for everyone, no free rides, gun ownership and the responsibility of being a honest and good neighbor/friend (as an individual within a community and world the world at large). I do not care for politicians and party affiliations, they are liars and thieves and the less we have the better off this country will be! Bragging rights I am a full blown romantic that sees life through rose colored glasses; ageless, positive, a good friend, gifted, sensitive, hardworking, loyal and sexy as hell.~ D diana mary sharpton joined Society6 on October 28, 2015
More
Financial Analyst; Blogger; Writer; Photographer and Poet Introduction
"Poetry may make us from time to time a little more aware of the deeper, unnamed feelings which form the substratum of our being, to which we rarely penetrate; for our lives are mostly a constant evasion of ourselves." ~T. S. Eliot
"I've learned that people will forget what you said, people will forget what you did, but people will never forget how you made them feel." ~ Maya Angelou
I am a lover of beautiful images and words via art, photography, and poetry. My aspiration is to complete a book of poetry, which is titled "Unknown". The genre is love, desire, passion and sensuality and will be balanced with my own images of photography and art. Writing is a particularly difficult and complicated task because I am dyslexic; however it is in our weaknesses that we see our greatest strengths. Therefore, if I am still around and healthy at sixty five, my plans are to retire, take photography to the next level and travel full-time. Until then, I do my bit as a financial analyst for the State Of Texas in Education (K ~ 12) and this part-time.
Some personal perspectives: I believe in diversity, love, family, individuality, freedom of expression, spiritual awareness, democracy (equal rights), working hard, education, limited government, affordable health care for everyone, no free rides, gun ownership and the responsibility of being a honest and good neighbor/friend (as an individual within a community and world the world at large). I do not care for politicians and party affiliations, they are liars and thieves and the less we have the better off this country will be! Bragging rights I am a full blown romantic that sees life through rose colored glasses; ageless, positive, a good friend, gifted, sensitive, hardworking, loyal and sexy as hell.~ D
diana mary sharpton joined Society6 on October 28, 2015.