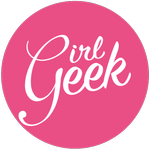 GirlGeek Design
Hi! I'm Dianna. I love to create art and build websites. Here you will find mermaids, super heroes and other whimsical creations and patterns that tickle my fancy, and hopefully yours. If you'd like to see more from me, check out: Websites: http://girlgeek.ca http://girlgeek.design/ Social Media: https://dribbble.com/girlgeek https://www.instagram.com/girlgeek/ https://diannacheng.tumblr.com/ GirlGeek Design joined Society6 on August 9, 2012
More
Hi! I'm Dianna. I love to create art and build websites. Here you will find mermaids, super heroes and other whimsical creations and patterns that tickle my fancy, and hopefully yours.
If you'd like to see more from me, check out:
Websites:
http://girlgeek.ca
http://girlgeek.design/
Social Media:
https://dribbble.com/girlgeek
https://www.instagram.com/girlgeek/
https://diannacheng.tumblr.com/
GirlGeek Design joined Society6 on August 9, 2012.