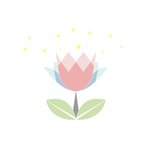 Dianthusa
Hi! Since I was a child I loved create with my hands. I still remember when I won a prize for the best puppet at high school and also when I used to meet with my best friend to create our mother's day gifts. After many years without almost any creation (my engineering studies did not give me neither time nor inspiration), coming to Paris made everything to change. My inspiration comes from very different origins. Sometimes nature gives me some ideas, sometimes just a color or a personal situation. Also shapes, movements, pictures, trips etc Although I sell other stuff in other sites here you will only find my lovely pictures of Paris and Nature that make my everyday life more interesting and pretty. Dianthusa joined Society6 on July 23, 2013
More
Hi!
Since I was a child I loved create with my hands. I still remember when I won a prize for the best puppet at high school and also when I used to meet with my best friend to create our mother's day gifts. After many years without almost any creation (my engineering studies did not give me neither time nor inspiration), coming to Paris made everything to change.
My inspiration comes from very different origins. Sometimes nature gives me some ideas, sometimes just a color or a personal situation. Also shapes, movements, pictures, trips etc
Although I sell other stuff in other sites here you will only find my lovely pictures of Paris and Nature that make my everyday life more interesting and pretty.
Dianthusa joined Society6 on July 23, 2013.