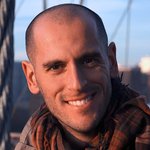 Marcos Raya Delgado
Hi My name is Marcos Raya Delgado, I´m a spanish artist, pasionate about drawing.
I work as a freelance Concept artist and illustrator and also I have found my own web page in spanish to learn to draw: http//:www.DibujarBien.com
If you want some specific design please let me know. Also you can see the drawings process vídeos in my web, almost all my drawings here have this kind of vídeo.
Cheers.
Read more
Marcos Raya Delgado's Store
Filter