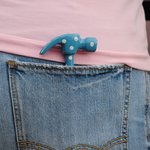 DiDi Higginbotham
Welcome to my "about" page! I am an active supporter of many zoos, wildlife reserves,and sanctuaries here in north Texas. I enjoy painting the animals AND photographing them. My dear sweet husband is handicapped now and relies on me for so many things. I can't stray too far afield anymore, nor stay gone too long. So my visits to nearby parks/zoos are my blessings. I enjoy all I can and cram as much into a day as I can. God has blessed me.
I am also on zazzle http://www.zazzle.com/didi_higginbotham (hundreds of my PRODUCTS and prints are on zazzle) just copy and paste the above link if it doesn't work. http://fineartamerica.com/profiles/1-didi-higginbotham.html http://www.zazzle.com/didi_higginbotham I love Society 6 but, It's not possible to put all my images on this site, there's just not enough structure. I wish we had separate galleries for different subjects. I.E. flowers, animals,photography,paintings, etc. Thank you for visiting! DiDi
P.S. My Preference is for the animals to be free, but if not for some programs there would be more extinct animals than there are now. So I strive for the animals to have more space to thrive.
Please do NOT pin my photos, thank you!
Read more
DiDi Higginbotham's Store
Filter
44773dce-70c8-4210-86d3-37674d7ce32e

Random

20dbe3eb-b770-41e0-8004-b8a21fcb9c28

Wall Art