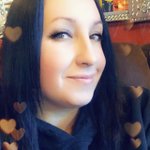 Jaime Leigh
I am a mixed media artist obsessed with sharks, coffee, skulls, sweary words and lots of other odd things. I paint from my home studio in Arkansas that I share with 2 dogs, 5 kids, 1 fiancé (and a partridge in a pear tree). I am excited to share my creations with you! Thank you for looking at, liking, and purchasing my work. It means the world to me!
If you'd like to get in touch with me, or inquire about my work please feel free to email me at artistjaimeleigh@yahoo.com. You can also follow me on Instagram! It's where I post all of my works in progress and finished pieces: @dieselandink
Come back often for new designs. Have a great day!
Read more