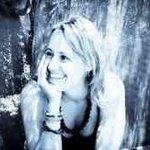 Dianne Delahunty
I focus mostly on apparel, specifically designing t-shirts for competition sites like Threadless, Design By Humans etc; as well as art and poster prints. However I'm also currently trying to broaden my horizons into logos, products and packaging design. My strength lies in strong concepts executed in a clean and powerful manner, designed with impact in mind. If you like my work and have a project in mind, no matter how big or small, please get in touch - I'd love to hear from you. Dianne Delahunty joined Society6 on June 9, 2010
More
I focus mostly on apparel, specifically designing t-shirts for competition sites like Threadless, Design By Humans etc; as well as art and poster prints. However I'm also currently trying to broaden my horizons into logos, products and packaging design.
My strength lies in strong concepts executed in a clean and powerful manner, designed with impact in mind.
If you like my work and have a project in mind, no matter how big or small, please get in touch - I'd love to hear from you.
Dianne Delahunty joined Society6 on June 9, 2010.
Mugs by Dianne Delahunty
85 results
Filter