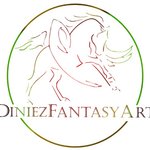 DinieZ Fantasy Art
My name is Dinie de Zeeuw and I'm an artist and illustrator. I live in the Netherlands. I'm a huge fan of elfs, vampires, werewolfs and such. I love the hobbit and Lotr. Bram Stokers Dracula is one of my favorites. DinieZ Fantasy Art joined Society6 on February 17, 2017
More
My name is Dinie de Zeeuw and I'm an artist and illustrator. I live in the Netherlands.
I'm a huge fan of elfs, vampires, werewolfs and such. I love the hobbit and Lotr. Bram Stokers Dracula is one of my favorites.
DinieZ Fantasy Art joined Society6 on February 17, 2017.
DinieZ Fantasy Art's Store
12 results
Filter