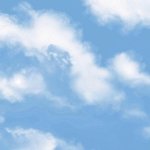 Diogo Correia
My name is Diogo. I am a portuguese graphic designer. I am also an electronic musician. I attended the Escola Superior de Artes e Design de Caldas da Rainha, Graphic Design, from 2007 to 2011. I have participated in multiple exhibitions and done some work as a freelancer, mostly doing poster design or sound design. — If you wish to contact me, please do so. This is the only e-mail adress I actually use: diogomaiacorreia@gmail.com Visual art: http://diogocorreia.tumblr.com/ Music: http://www.soundcloud.com/marie-dior http://diogocorreia.bandcamp.com Diogo Correia joined Society6 on December 7, 2011
More
My name is Diogo.
I am a portuguese graphic designer.
I am also an electronic musician.
I attended the Escola Superior de Artes e Design de Caldas da Rainha, Graphic Design, from 2007 to 2011.
I have participated in multiple exhibitions and done some work as a freelancer, mostly doing poster design or sound design.
—
If you wish to contact me, please do so. This is the only e-mail adress I actually use: diogomaiacorreia@gmail.com
Visual art: http://diogocorreia.tumblr.com/
Music: http://www.soundcloud.com/marie-dior http://diogocorreia.bandcamp.com
Diogo Correia joined Society6 on December 7, 2011.