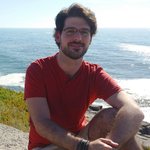 Diogo Verissimo
Hi! Welcome to my main S6 store. My name is Diogo Veríssimo. I'm a designer & illustrator from Portugal.
Did you buy one of my works? Please send me a picture of it to: diogoverissimo89@gmail.com Would be very much appreciated.
Feel free to visit and follow me:
Facebook Artist Page https://www.facebook.com/artbydverissimo
Twitter: https://twitter.com/dverissimoart
Personal Website: http://diogoverissimo.weebly.com/
My other shops:
Society6 shop 2: https://society6.com/comicfusion
Redbubble: https://redbubble.com/people/dverissimo
Displate: http://displate.com/diogoverissimo
Thank you for your visit ;)
All works © 2014-2018 DVeríssimo You cannot duplicate, use my work or part of it for commercial, personal or any usage without my explicit permission.
Read more