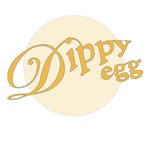 Dippy egg
Colouring in… What can we say? We've never wanted to do anything else & here we are, doing it for a living. Dippy egg maintains there's nothing quite like the smell of a new box of pencils & we're never happier than when we a sketchbook in our hands. Dippy egg joined Society6 on May 9, 2013
More
Colouring in… What can we say? We've never wanted to do anything else & here we are, doing it for a living.
Dippy egg maintains there's nothing quite like the smell of a new box of pencils & we're never happier than when we a sketchbook in our hands.
Dippy egg joined Society6 on May 9, 2013.