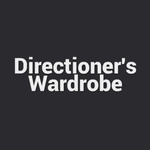 Directioner's Wardrobe
Do you love One Direction, but doesn't want to dress like a 10 year old, in the official merchandise? If yes, this is the place for you! Let's celebrate our favorite boys in nice looking merchandise - Check the shop now! LIKE us on Facebook: https://www.facebook.com/DirectionersWardrobe Directioner's Wardrobe joined Society6 on March 22, 2014
More
Do you love One Direction, but doesn't want to dress like a 10 year old, in the official merchandise? If yes, this is the place for you! Let's celebrate our favorite boys in nice looking merchandise - Check the shop now!
LIKE us on Facebook: https://www.facebook.com/DirectionersWardrobe
Directioner's Wardrobe joined Society6 on March 22, 2014.