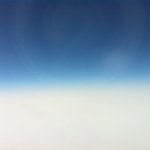 DissimoMeetsBrugherio
We are a duo of graphic designers based in Milan, friends since University and passionate about data visualization with a goal: simplify complex informations to make it available to everyone using our knowledge of design and data analysis. Check out our works on Behance! https://goo.gl/jvOC5D and https://goo.gl/7S5NWZ DissimoMeetsBrugherio joined Society6 on December 16, 2016
More
We are a duo of graphic designers based in Milan, friends since University and passionate about data visualization with a goal: simplify complex informations to make it available to everyone using our knowledge of design and data analysis.
Check out our works on Behance! https://goo.gl/jvOC5D and https://goo.gl/7S5NWZ
DissimoMeetsBrugherio joined Society6 on December 16, 2016.
DissimoMeetsBrugherio's Store
13 results
Filter