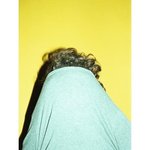 Ivan Divanto
Ivan Alexandrovich Von Divantyi was born in the middle of a harsh winter in Moscow. His father, the Count Alexander Von Divantyi was a talented – but poor - Hungarian violinist, and his mother Svetlana Onapova was a dancer of the Bolshoi Ballet of Moscow. Actually, the young Ivan had the chance to grow in a free and creative environment, which gave him curiosity and love for the unexpected, a feature of his approach to photography. During his early youth, following his mother on tour in South America, he was kidnapped by the FARC in Bolivia and from that moment he had no further contact with his family. In the adaptation to the difficult life in the Amazon forest, he developed a shy and diffident behaviour, but he learned also to look at the world around himself with different eyes, which remained curious and uncontaminated in the contact with pure nature: it was the only comfort in life as a hostage.
At the age of 18 a team of CIA on a secret mission for the U.S. government made Ivan and the other hostages free, but nobody was waiting for him. Actually, during the years of segregation, his family died, having fallen into dire poverty of post-communist Russia and having lost hope of re-embrace their only son. Von Divantyi learns the sad news only in the U.S., where he decided to stay. He started a sincere friendship with one of the agents who have freed him, Raymond Pedercini – with Italian origins - and then he decided to turn his surname Von Divantyi - too extravagant and difficult to pronounce - in Divanto, easier and with an Italian sound. He moved to New York with Pedercini, who brought him into contact with Tony Kent, an active fashion photographer in New York at the time. Kent was also the master of Terry Richardson and Divanto had to the chance to share with him the status of assistant for a year. At that time, New York represented a continuous turmoil: the Studio 54 brightness, the extravagant folies of Art's and Business' Last Emperor, Andy Warhol, and the American Vogue new power, who begins his challenge with Europe, using brands like Ralph Lauren, Halston and Diane Von Furstemberg, just to name a few. Divanto's universe followed all this turmoil so closely: his faithful friend Raymond Pedercini gave him a Leica M4, that Pedercini had received from the U.S. Army during the Vietnam war. For Divanto the Leica M4 - in its Black version, now only for collectors - became an artificial extension of his arm, making him discover the ecstasy of moments' capturing. He had a special way of images capturing , thanks also to his experience in the Amazon Forest, where he learned special techniques of hunting and camouflage. He became a "hunter of moments", thank to his robust Leica. It is also overwhelmed by the unrestrained lifestyle of those years: constant frequenter of Studio 54, takes their full habits ... and beyond. The frantic desire to live and re-gain the lost years in the Amazone mangroves left him to die of overdose at 33, as Jesus Christ.
Pescara, August '82. During that 1982, among many strange events that mark a year - the international success of films like "Blade Runner" by Ridley Scott, second place in Sanremo for Al Bano and Romina Power with "Felicità", the relegation to the second Italian football series for the A.C. Milan (for the second time in its history) and the death of Grace Kelly in Monaco for a car accident - Ivan Divanto reborn, this time with the official name of Massimiliano Costantini. Despite the youth between the small Italian province of Pescara and the Marche Region, its being Ivan Divanto emerges strongly behind his artistic research. Also in his second life, he has an alive interest in the environment – especially at night. But Divanto is not only like that. His being a "hunter of moments" also characterizes his current life: he has a sharp eye to the unusual, the unexpected, the different. His humility and his desire to learn gave him a different approaches to success stories such as "Teenage From Mars", "Lomoteque" and to the factory "Typografia," in which he is an active part. Currently, he continues his search for moments to capture, this time in digital memory. Despite changes in technology and society, Divanto continues its hunt every day in the underground jungle of its daily experience, so ... Watch out!
Read more
Ivan Divanto's Store
Filter