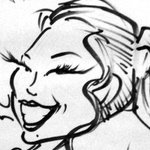 Divinity Mon Sun Chan
Make a statement with art from Divinity Chan inspired by life moments expressed in a dance between vibrant colours and lines. Divinity (Mon Sun) Chan, while born in Hong Kong, has spent all but the first few months of her life in Vancouver. Since that first encounter with a box of crayons which inspired youthful works of art all over the walls and furniture of her home, Divinity (Mon Sun) has possessed a desire to spread and share her love of colour with the world. Paint and canvas is her chosen medium – for now. Inspiration for her work is found in life, everything that exists in and around us that in the right moment, triggers an inspiration. A conversation spoken or overheard, nature, an emotion, intuitive feelings, a scene in a movie, a dream, a gesture or a glass of whisky with some chocolate. Her creative journey is intuitive and healing as she allows the brush and canvas to flow in unison. Bold, vibrant, contemporary and dynamic describe Divinity as well as Divinity's works. Her works are personal but allow the viewer to interpret and internalize them in a meaningful way. There is always a message that comes through her into the work and is yours to decipher. For immediate updates and new works follow Divinity Chan on: Facebook (https://www.facebook.com/DivinityChanArt) Twitter (https://twitter.com/DivinityChan) Pinterest (http://pinterest.com/divinitychan) Divinity Mon Sun Chan joined Society6 on May 30, 2013
More
Make a statement with art from Divinity Chan inspired by life moments expressed in a dance between vibrant colours and lines.
Divinity (Mon Sun) Chan, while born in Hong Kong, has spent all but the first few months of her life in Vancouver. Since that first encounter with a box of crayons which inspired youthful works of art all over the walls and furniture of her home, Divinity (Mon Sun) has possessed a desire to spread and share her love of colour with the world. Paint and canvas is her chosen medium – for now.
Inspiration for her work is found in life, everything that exists in and around us that in the right moment, triggers an inspiration. A conversation spoken or overheard, nature, an emotion, intuitive feelings, a scene in a movie, a dream, a gesture or a glass of whisky with some chocolate. Her creative journey is intuitive and healing as she allows the brush and canvas to flow in unison.
Bold, vibrant, contemporary and dynamic describe Divinity as well as Divinity's works. Her works are personal but allow the viewer to interpret and internalize them in a meaningful way. There is always a message that comes through her into the work and is yours to decipher.
For immediate updates and new works follow Divinity Chan on:
Facebook (https://www.facebook.com/DivinityChanArt) Twitter (https://twitter.com/DivinityChan) Pinterest (http://pinterest.com/divinitychan)
Divinity Mon Sun Chan joined Society6 on May 30, 2013.
Divinity Mon Sun Chan's Store
28 results
Filter