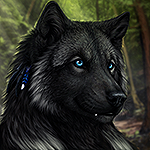 DIW Designs
Hello, my name is Ayden Plummer, but I also like to go by Dark Ice Wolf, or DIW to those who are close to me. I'm an artist/photographer, and in my spare time I like to garden, keep aquariums, and be an all around derp-face with my friends. :P DIW Designs joined Society6 on May 5, 2014
More
Hello, my name is Ayden Plummer, but I also like to go by Dark Ice Wolf, or DIW to those who are close to me.
I'm an artist/photographer, and in my spare time I like to garden, keep aquariums, and be an all around derp-face with my friends. :P
DIW Designs joined Society6 on May 5, 2014.