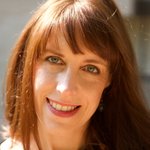 Susanna Jane
Hi, I'm Susanna. I'm a Renaissance gal with a curiosity for nearly everything. You can learn more about me and my love for design at my blog at susannajane.com.
Read more
Apparel-bags by Susanna Jane
48 results
Filter
Department

Dept

Apparel & Bags
Visa, Mastercard, PayPal, American Express, Discover
You are currently on society6.com.