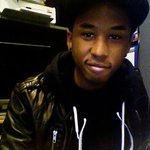 Djae Outlaw
I've been a creative for as long as I can remember. Art has been a defining force in my life which pushed me from simple drawings as a kid to pursuing art as a teenager to graduating from college with a degree in graphic design to opening a door to a passion for photography, I love to tell stories and to share how I see the world around me and my heart races at the thought of traveling and encountering new cultures. I believe that the photograph is such a powerful object that bridges distances, defies language barriers, and transcends time. It has the power to influence and change lives. My passion stems from encountering and documenting stories; with the belief that each one in important. Whether it's a mission trip or a portrait session or an adventure to explore God's creation, I fall completely into my element when behind a lens. I want to share stories that will impact lives, evoke a sense you purpose, and inspire someone into action. This is me, a thrill-seeker and passion pursuer, and I'm glad that I get to share my photos with you. Djae Outlaw joined Society6 on October 15, 2013
More
I've been a creative for as long as I can remember. Art has been a defining force in my life which pushed me from simple drawings as a kid to pursuing art as a teenager to graduating from college with a degree in graphic design to opening a door to a passion for photography, I love to tell stories and to share how I see the world around me and my heart races at the thought of traveling and encountering new cultures. I believe that the photograph is such a powerful object that bridges distances, defies language barriers, and transcends time. It has the power to influence and change lives.
My passion stems from encountering and documenting stories; with the belief that each one in important. Whether it's a mission trip or a portrait session or an adventure to explore God's creation, I fall completely into my element when behind a lens. I want to share stories that will impact lives, evoke a sense you purpose, and inspire someone into action. This is me, a thrill-seeker and passion pursuer, and I'm glad that I get to share my photos with you.
Djae Outlaw joined Society6 on October 15, 2013.
Djae Outlaw's Store
155 results
Filter