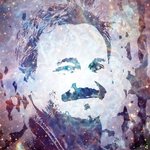 Daniel J Elder
Daniel is a Los Angeles based film and television producer currently building relationships with movie financiers, studios and production companies. Daniel is currently in development on a number of projects independently as well as working with Hollywood studios on feature film development deals. Over the past 7 years, Daniel has been an associate producer on over 60 episodes of Mexico: One Plate at a Time with Rick Bayless. He has also helped produce over 400 hours of documentary footage for an upcoming TV series, an internationally distributed feature film and a variety of commercials and music videos. Daniel J Elder joined Society6 on June 3, 2014
More
Daniel is a Los Angeles based film and television producer currently building relationships with movie financiers, studios and production companies. Daniel is currently in development on a number of projects independently as well as working with Hollywood studios on feature film development deals.
Over the past 7 years, Daniel has been an associate producer on over 60 episodes of Mexico: One Plate at a Time with Rick Bayless. He has also helped produce over 400 hours of documentary footage for an upcoming TV series, an internationally distributed feature film and a variety of commercials and music videos.
Daniel J Elder joined Society6 on June 3, 2014.