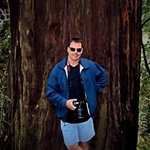 DJ Florek
Komo mai (Welcome) Traveler, Musician, History buff and Photographer. Over the past 30+ years, I have found that photography, can sometimes be over complicated as a means to confuse the layman or empower the pro. Therefore I tend to keep things simple. Photography to me is simply a way to capture the moment in a way that pleases my eyes and maybe exude a mood or feeling. I hope you like what I see and create with my vision. Here on this site, I have mixed in some of my older film shots as well as the more current digital captures. ☺ Many thanks for your interest in my work, DJ Just keepin' it simple:) http://djphotoclient.wix.com/djphoto DJ Florek joined Society6 on January 25, 2015
More
Komo mai (Welcome)
Traveler, Musician, History buff and Photographer.
Over the past 30+ years, I have found that photography, can sometimes be over complicated as a means to confuse the layman or empower the pro. Therefore I tend to keep things simple. Photography to me is simply a way to capture the moment in a way that pleases my eyes and maybe exude a mood or feeling. I hope you like what I see and create with my vision.
Here on this site, I have mixed in some of my older film shots as well as the more current digital captures. ☺ Many thanks for your interest in my work, DJ
  Just keepin' it simple:)

http://djphotoclient.wix.com/djphoto
DJ Florek joined Society6 on January 25, 2015.