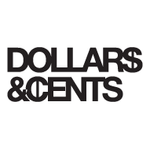 DollarsandCents
Dollars&Cents is a multi-disciplinary design studio specialized in printed media, creative direction, web and graphic design. We work within a wide range of projects, from corporate identities, websites, magazines, books and packaging. We strive to find a balance between idea, function and aesthetics in each of our projects. After working in the industry individually we set up Dollars&Cents back in 2011. We like to work in a broad range of projects. Recently we have explored more branding and strategy projects, but we also love to work on smaller websites and printed matter. DollarsandCents joined Society6 on January 23, 2014
More
Dollars&Cents is a multi-disciplinary design studio specialized in printed media, creative direction, web and graphic design. We work within a wide range of projects, from corporate identities, websites, magazines, books and packaging. We strive to find a balance between idea, function and aesthetics in each of our projects.
After working in the industry individually we set up Dollars&Cents back in 2011. We like to work in a broad range of projects. Recently we have explored more branding and strategy projects, but we also love to work on smaller websites and printed matter.
DollarsandCents joined Society6 on January 23, 2014.