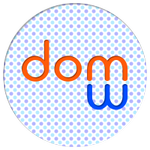 domwlive
Hello there, I am Dominic and I am from and live in County Durham. I have a great interest in Photography in addition to IT, Arts, wildlife and Meteorology.
I have a great interest in Digital Photography and image editing, including using applications such as Adobe Photoshop. I like to explore the image and see what I can do with it, some images I do very little to while others I will enhance or manipulate until I am happy with the results; I am an artist so some of my work may look quite surreal or abstract.
I have an interest in weather and weather forecasting, I also love storms iand clouds. Weather can aid in creating wonderful dramatic images.
I also love wildlife, birds and being out in the countryside or at the coast with my camera at hand. I have a background in Art & Design and I have studied Fine Art at the University of Sunderland; it was here I began to take an interest in Photoshop and Digital Art. I am a tutor, teaching ICT and Digital Photography to adults in the local community.
Read more
Prints by domwlive
20 results
Filter