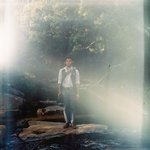 Don Barrington
My Philosophy Three loves encompass my current state of life: my ridiculous, adorable, sexy wife, my urge to travel, and intimate, personal weddings. In that order, yes; and I'd have it no other way. This is not the part where I sell you on how awesome of a photographer I am, and how you should hire me or else. No, not at all. The website does that for me. I'm just here to tell you a little about me. My philosophy is simple. Be real with couples, and I'll attract those couples who will be real right back in the camera. That's how I get such natural and emotional imagery. It's because of the couples. That's it. No sale tactics. No gimmicks. No shortcuts. All I am is a storyteller, who passionately, is in love with his wife. Recently, I just got married to the woman of my dreams, my dear Julia, and now all I want to do is spend every waking hour with her. I can't stop thinking about her, she is the most beautiful woman in the world, and everyone I meet I tell them over and over. I really do. And people keep saying wait a few years, and those rosy, red glasses will come right off. But then I think there just jealous. You know the feeling, hey? I found my photography passion at university. I finished my BA of Photojournalism in 2012, but I've been shooting wedding for nearly 5 years. Shooting around the world has brought my sense of childlike wonder and inspiration in my photographs, and I want to continue this sojourn, and document peoples stories. I don't classify myself as a wedding photographer, but a documentary storyteller, who just happens to rock up with a camera on your wedding day. If you ever get talking with my wife, she will tell you I always have a camera wherever I go. I don't want to miss a thing, and I sing that song to her all the time. Don Barrington joined Society6 on February 20, 2014
More
My Philosophy
Three loves encompass my current state of life:
my ridiculous, adorable, sexy wife,
my urge to travel,
and intimate, personal weddings.
In that order, yes; and I'd have it no other way.
This is not the part where I sell you on how awesome of a photographer I am, and how you should hire me or else. No, not at all. The website does that for me. I'm just here to tell you a little about me. My philosophy is simple. Be real with couples, and I'll attract those couples who will be real right back in the camera. That's how I get such natural and emotional imagery. It's because of the couples. That's it.
No sale tactics. No gimmicks. No shortcuts.
All I am is a storyteller, who passionately, is in love with his wife. Recently, I just got married to the woman of my dreams, my dear Julia, and now all I want to do is spend every waking hour with her. I can't stop thinking about her, she is the most beautiful woman in the world, and everyone I meet I tell them over and over. I really do. And people keep saying wait a few years, and those rosy, red glasses will come right off. But then I think there just jealous. You know the feeling, hey?
I found my photography passion at university. I finished my BA of Photojournalism in 2012, but I've been shooting wedding for nearly 5 years. Shooting around the world has brought my sense of childlike wonder and inspiration in my photographs, and I want to continue this sojourn, and document peoples stories.
I don't classify myself as a wedding photographer, but a documentary storyteller, who just happens to rock up with a camera on your wedding day. If you ever get talking with my wife, she will tell you I always have a camera wherever I go. I don't want to miss a thing, and I sing that song to her all the time.
Don Barrington joined Society6 on February 20, 2014.
Don Barrington's Store
20 results
Filter