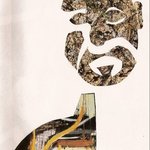 Donigan
Originally from Nebraska, I've lived in Colorado for the last 4 years. Like many artists, the beauty of Salida and the surrounding mountains has inspired me.
My wife and I moved to Salida in 2010, and I have used this last year to create these works. The mountains obviously are a natural focus for many artists in Salida, and I am no exception.
However, I have also found inspiration all over the country. I enjoy finding the beauty in everyday objects. Buildings, boats, cars, people, and even ghost signs are beautiful when looked at in the right light.
This is the world, as I see it.
Read more
9e27f50b-da7c-4e21-9bac-5887f4a987b0

Popular

38c90db1-e7dc-4cd4-9e04-95ef306936c3

All