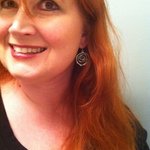 Naughty Kitten Art
The Naughty Kitten first doodled at a Starbucks in Sandy Springs, Georgia, while the artist was waiting for a friend. Since then, she has produced a series of drawings that only cat lovers can understand; that a kitten can be be cutest, most adorable, most endearing thing that has ever destroyed your house. I would *love* to see you and your Naughty Kitten goodies! Please feel free to post pics of them at https://www.facebook.com/adorablewreckingball! Naughty Kitten Art joined Society6 on February 16, 2014
More
The Naughty Kitten first doodled at a Starbucks in Sandy Springs, Georgia, while the artist was waiting for a friend. Since then, she has produced a series of drawings that only cat lovers can understand; that a kitten can be be cutest, most adorable, most endearing thing that has ever destroyed your house.
I would love to see you and your Naughty Kitten goodies! Please feel free to post pics of them at https://www.facebook.com/adorablewreckingball!
Naughty Kitten Art joined Society6 on February 16, 2014.