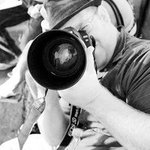 Donovan Conway Photography
Donovan Conway is a budding artist within the Central Valley. After spending four years at San Jose State, he has moved back to Madera, where his roots lie. His photography focuses on all aspects of nature. He finds solitude and peace with the outside world and wishes to share those feelings with others through his art. He uses color to convey the vividness and vibrancy; while on the other hand, shoots in black and white to capture the natural depth and shadows of the world around us. Check out more of my work on Facebook: www.facebook.com/donovanconwayphotography and my website at: www.donovanconway.com Donovan Conway Photography joined Society6 on September 12, 2012
More
Donovan Conway is a budding artist within the Central Valley. After spending four years at San Jose State, he has moved back to Madera, where his roots lie. His photography focuses on all aspects of nature. He finds solitude and peace with the outside world and wishes to share those feelings with others through his art. He uses color to convey the vividness and vibrancy; while on the other hand, shoots in black and white to capture the natural depth and shadows of the world around us.
Check out more of my work on Facebook: www.facebook.com/donovanconwayphotography
and my website at: www.donovanconway.com
Donovan Conway Photography joined Society6 on September 12, 2012.
Donovan Conway Photography's Store
41 results
Filter