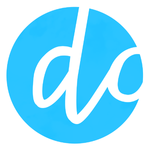 Doodlewash Shop
These are products created from the doodlewashes and sketches created by Charlie O'Shields, creator of Doodlewash® (doodlewash.com), Founder of World Watercolor Month™ (July), and World Watercolor Group™. A doodlewash is any lovely thing created with watercolor, and Doodlewash is passionate about promoting the work of talented watercolor artists from all over the world through guest features on the site.
If you love to paint with watercolor, please join us in our World Watercolor Group (worldwatercolorgroup.com) and add the #worldwatercolorgroup hashtag to your own art to join in the global celebration!
DOODLEWASH is a registered trademark of Storywize, LLC. Commercial Rights Reserved.
Read more
Doodlewash Shop's Store
0 results
Filter