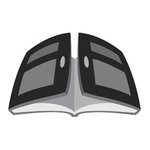 Doreen Gehrke
I`m a writer, painter & youtuber, and publish my books/e-books by Doreen Gehrke Verlag. My own publishing embodies the claim to publish easy-to-read, infomative and challenging contemporary literature for YA. All my books are written in my mother tongue - German. Find all original paintings that are available for purchase and get more information of all of my books on my Website - http://www.doreen-gehrke-verlag.de/ My books and ebooks are offered also here (other online shops possible): https://www.amazon.de/Doreen-Gehrke/e/B00IR6OM9O http://www.thalia.de/shop/home/suche/?sq=doreen+gehrke&sswg=ANY×tamp=1484721813784 For updates on new art or general news follow me on Facebook (https://www.facebook.com/doreengehrkeverlag), Instagram (https://www.instagram.com/doreengehrke/) and Twitter (https://twitter.com/DoreenGehrke). Doreen Gehrke joined Society6 on October 30, 2016
More
I`m a writer, painter & youtuber, and publish my books/e-books by Doreen Gehrke Verlag. My own publishing embodies the claim to publish easy-to-read, infomative and challenging contemporary literature for YA. All my books are written in my mother tongue - German.
Find all original paintings that are available for purchase and get more information of all of my books on my Website - http://www.doreen-gehrke-verlag.de/
My books and ebooks are offered also here (other online shops possible): https://www.amazon.de/Doreen-Gehrke/e/B00IR6OM9O http://www.thalia.de/shop/home/suche/?sq=doreen+gehrke&sswg=ANY×tamp=1484721813784
For updates on new art or general news follow me on Facebook (https://www.facebook.com/doreengehrkeverlag), Instagram (https://www.instagram.com/doreengehrke/) and Twitter (https://twitter.com/DoreenGehrke).
Doreen Gehrke joined Society6 on October 30, 2016.