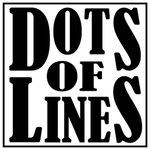 DotsOfLines
Born and raised in the Denver, CO area. After many years as a professional tattooer I was looking for a new way to share my art. After being introduced into digital print media in 2016, we as family couldn't be stopped. Ideas rolling thru our heads daily will be slowly making its way to print! Thanks for your support and stay tuned for new artwork added regularly! Favorite us to see our newest stuff become available! Thanks, -Berkey Family DotsOfLines joined Society6 on June 22, 2016
More
Born and raised in the Denver, CO area. After many years as a professional tattooer I was looking for a new way to share my art. After being introduced into digital print media in 2016, we as family couldn't be stopped. Ideas rolling thru our heads daily will be slowly making its way to print! Thanks for your support and stay tuned for new artwork added regularly!
Favorite us to see our newest stuff become available!
Thanks, -Berkey Family
DotsOfLines joined Society6 on June 22, 2016.