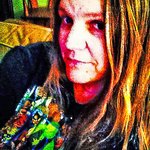 dotsofpaint - Michelle Scott
Painter. Illustrator. Designer.
Watercolor is magical. I am one-hundred percent certain that watercolor paints were created by a water goddess. michelle@dotsofpaint.com
Website: http://dotsofpaint.com Instagram: @dotsofpaint twitter: @dotsofpaint facebook: http://facebook.com/michellescott.me http://facebook.com/dotsofpaint
All original designs and artwork are property of Dotsofpaint Studios. © 1977-2077 Michelle Scott. All Rights Reserved.
Read more
dotsofpaint Michelle Scott 's Store