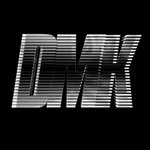 Dougal Designs
Energetic graphic art creating abstract forms. I have been creating art that interests me for my entire life from pen and paper to electronic mediums encompasing themes of fantasy, science fiction, cubism, surrealism and colour field theory. The result is ambiguous despite the origins, leaving the interpretation of the image to the observer. Dougal Designs joined Society6 on May 20, 2015
More
Energetic graphic art creating abstract forms. I have been creating art that interests me for my entire life from pen and paper to electronic mediums encompasing themes of fantasy, science fiction, cubism, surrealism and colour field theory.
The result is ambiguous despite the origins, leaving the interpretation of the image to the observer.
Dougal Designs joined Society6 on May 20, 2015.
Dougal Designs's Store
15 results
Filter