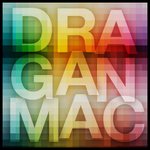 Draganmac
These days I find myself torn between mediums, namely traditional art versus digital art. My old school inner artist loves to draw and color with pencils while the other side enjoys the more sophisticated digital tools. Either way it goes, I've been professionally active for twenty years and my love for design and art direction has yet to fade. I reside North of the Dallas, Texas area and spend as much time moving my cats off my workspace and keyboard as I do designing on it. Look around my portfolios and please let me know good, bad or otherwise what you think of my work. Draganmac joined Society6 on November 2, 2014
More
These days I find myself torn between mediums, namely traditional art versus digital art. My old school inner artist loves to draw and color with pencils while the other side enjoys the more sophisticated digital tools.
Either way it goes, I've been professionally active for twenty years and my love for design and art direction has yet to fade.
I reside North of the Dallas, Texas area and spend as much time moving my cats off my workspace and keyboard as I do designing on it.
Look around my portfolios and please let me know good, bad or otherwise what you think of my work.
Draganmac joined Society6 on November 2, 2014.