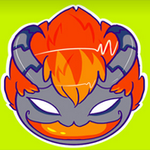 Dragona15
I am a digital artist who enjoys doing fanart of my favorite things. Currently in several fandoms (TMNT, Steven Universe, Gravity Falls, Okami, etc.) I post most of my stuff in my blogs:
http://dragona15.deviantart.com/
http://dragona15.tumblr.com/ If you see anything in my other galleries that you would like to purchase as a product, send me a message and I will make it available for you.
Read more