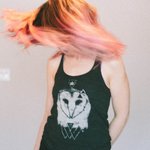 drawingwithin
I am: + Elle North + Graphic Designer + a Reiki Master/Teacher + an Artist + Claircognizant + a Tarot reader + a Yogini & Yoga teacher + a Meditator & Meditation teacher + a Stone & crystal lover + an Energy shifter I am a spirited designer who combines intuition with art to create unique digital products. As someone with an online business, I connect to my roots in graphic design and website design. I feel as though all of my passions: creativity, teaching, and spirituality combine in the perfect way there. Ultimately, I believe that the magic behind your business resides in the visuals. Want to learn more? Check out my portfolio (www.drawingwithindesign.com) to see what I can offer you. drawingwithin joined Society6 on June 24, 2015
More
I am:
Elle North
Graphic Designer
a Reiki Master/Teacher
an Artist
Claircognizant
a Tarot reader
a Yogini & Yoga teacher
a Meditator & Meditation teacher
a Stone & crystal lover
an Energy shifter
I am a spirited designer who combines intuition with art to create unique digital products. As someone with an online business, I connect to my roots in graphic design and website design. I feel as though all of my passions: creativity, teaching, and spirituality combine in the perfect way there.
Ultimately, I believe that the magic behind your business resides in the visuals.
Want to learn more? Check out my portfolio (www.drawingwithindesign.com) to see what I can offer you.
drawingwithin joined Society6 on June 24, 2015.