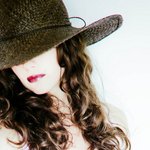 Droom Kleuren
I'm just a girl who loves photography. I love the way the world changes when I look through my camera.
I get inspiration from daily life, natural light, fairy tales, dreams, tea parties, pretty dresses, flower power, spring, vintage things, music, books, movies and other photographers.
Fine art by a dreamer.
More info at my website Droom Kleuren (Dream Colours): www.droom-kleuren.nl
Read more
Droom Kleuren's Store
Filter
You are currently on society6.com.