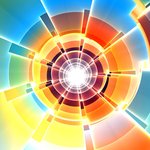 DrPenArt
I am an artist who specialized in Photoshop, drawing, Blender 3D and Mandelbulb 3D since 2010. Mandelbulb 3D & fractals in general are my specialty and I have created hundreds of designs and artworks over the years. $10 rebate (for first time customers) on purchases over $40: https://share.society6.com/x/O0fvNx Society6 store: https://society6.com/drpen Deviantart page: http://dr-pen.deviantart.com/ Redbubble Store: http://www.redbubble.com/people/dr-pen Zazzle Store: http://www.zazzle.com/art_by_dr_pen Fine Art America https://fineartamerica.com/profiles/dr-pen/shop TeePublic store: https://www.teepublic.com/user/drpen DrPenArt joined Society6 on January 4, 2016
More
I am an artist who specialized in Photoshop, drawing, Blender 3D and Mandelbulb 3D since 2010. Mandelbulb 3D & fractals in general are my specialty and I have created hundreds of designs and artworks over the years.
$10 rebate (for first time customers) on purchases over $40: https://share.society6.com/x/O0fvNx
Society6 store: https://society6.com/drpen
Deviantart page: http://dr-pen.deviantart.com/
Redbubble Store: http://www.redbubble.com/people/dr-pen
Zazzle Store: http://www.zazzle.com/art_by_dr_pen
Fine Art America https://fineartamerica.com/profiles/dr-pen/shop
TeePublic store: https://www.teepublic.com/user/drpen
DrPenArt joined Society6 on January 4, 2016.