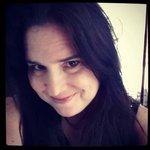 drskippyart
Hi my name is Colleen, some of my friends call me Skippy! I am a veterinarian and started making mixed media art in April 2015. Painting has opened up a whole new world for me and has allowed me to both express and heal my soul. You can follow me along my journey on my blog about life and art at drskippyart.com. Thank you for visiting my shop. Namaste. drskippyart.com drskippyart@gmail.com drskippyart joined Society6 on July 11, 2015
More
Hi my name is Colleen, some of my friends call me Skippy! I am a veterinarian and started making mixed media art in April 2015. Painting has opened up a whole new world for me and has allowed me to both express and heal my soul. You can follow me along my journey on my blog about life and art at drskippyart.com. Thank you for visiting my shop. Namaste.
drskippyart.com drskippyart@gmail.com
drskippyart joined Society6 on July 11, 2015.