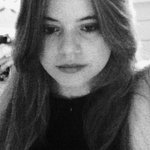 Dryka Bioni
Welcome! And thank you for being here and for purchase my illustrations, you are keeping my dreams alive! I'm *Dryka Bioni*, I'm a 25 years old Brazilian, graduated as an Agronomist Engineer (because of a _'clueless young adult trying to choose a career under a lot of pressure situation'_ which resulted in an epic mistake), that in love with fashion and writing became a self-taught fashion illustrator. When I'm not drawing I usually enjoy my time with chocolate ice-cream, Korean pop culture, books and Netflix. You probably don't care about any of these things, but since we are here... I'm also a Cassiopeia, and because of that I always ask myself: '_What would Yunho do?_' to make decisions and if I still mess up, I tell myself _'Jaejoong wouldn't judge me!'_ You can find me on any of these social medias below or contact me via e-mail for +suggestions+, +collaborations+ or +commissions+: * EMAIL: +drykabioni@hotmail.com+ * YOUTUBE: www.youtube.com/DrykaBioni * BLOG: www.drykabioni.blogspot.com.br * INSTAGRAM: www.instagram.com/dryka_bioni * FACEBOOK: www.facebook.com/drykabioni * FASHION TUMBLR: www.drykabioni.tumblr.com * ART TUMBLR: www.papernebulla.tumblr.com/ * TWTTER: www.twitter.com/drykabioni * PINTEREST. www.pinterest.com/drykabioni Dryka Bioni joined Society6 on July 30, 2016
More
Welcome! And thank you for being here and for purchase my illustrations, you are keeping my dreams alive!
I'm Dryka Bioni, I'm a 25 years old Brazilian, graduated as an Agronomist Engineer (because of a 'clueless young adult trying to choose a career under a lot of pressure situation' which resulted in an epic mistake), that in love with fashion and writing became a self-taught fashion illustrator. When I'm not drawing I usually enjoy my time with chocolate ice-cream, Korean pop culture, books and Netflix. You probably don't care about any of these things, but since we are here... I'm also a Cassiopeia, and because of that I always ask myself: 'What would Yunho do?' to make decisions and if I still mess up, I tell myself 'Jaejoong wouldn't judge me!'
You can find me on any of these social medias below or contact me via e-mail for +suggestions+, +collaborations+ or +commissions+:
EMAIL: +drykabioni@hotmail.com+
YOUTUBE: www.youtube.com/DrykaBioni
BLOG: www.drykabioni.blogspot.com.br
INSTAGRAM: www.instagram.com/dryka_bioni
FACEBOOK: www.facebook.com/drykabioni
FASHION TUMBLR: www.drykabioni.tumblr.com
ART TUMBLR: www.papernebulla.tumblr.com/
TWTTER: www.twitter.com/drykabioni
PINTEREST. www.pinterest.com/drykabioni
Dryka Bioni joined Society6 on July 30, 2016.