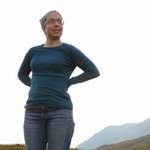 Diana Brennan
Using fine art nature photography, I visually interpret scientific details into accessible, informative art. Natural History, Woodland, Ocean, and Botanical Art are my main themes. I believe the essence of a scene is often captured best by photographing the details. My work evokes my love of natural New England, my awareness of the environment, and my passion to create. Diana Brennan joined Society6 on August 24, 2011
More
Using fine art nature photography, I visually interpret scientific details into accessible, informative art. Natural History, Woodland, Ocean, and Botanical Art are my main themes.
I believe the essence of a scene is often captured best by photographing the details. My work evokes my love of natural New England, my awareness of the environment, and my passion to create.
Diana Brennan joined Society6 on August 24, 2011.
Blue Agate_Print Tapestries by Diana Brennan
27 results
Filter